We offer Silver Springs kayak rentals & paddle board rentals, on the beautiful silver river. Rent one of our clear kayaks, or high quality sit on top kayaks and experience the natural wonder of one of Florida's pristine kayaking destinations. Kick back, and relax, and let nature ease the mind, and replenish the soul. Our service, and equipment is second to none. We won't just push you off into the water. We will explain and show everyone the correct technique to kayak and how to be safe. We also go over with you how to interact with the wildlife safely. We give you treasure maps so your group can find all the sunken artifacts and springs along the way. So what are you waiting on? Take a self guided tour with our Silver Springs kayak rentals today!
Silver Springs Kayak Rentals
Pricing
Solo Kayaks $50.00 2 hours
Tandem Kayaks (non clear sit on top) $65.00 2 hours
Tandem Clear Kayaks $90.00 2 hours ( no shoes to be worn in clear kayaks) Please read more info on clear kayaks below.
Paddle Boards $50.00 2 hours
Rental Times – 2 hour rentals at – 9:00 9:30 10:00 10:30 & 11:00 Rental time starts at your reservation time. Please don't be late.
Returns – there is a $20.00 late fee per kayak every 15 minutes you are late coming back in.
Prices include – Lessons, paddles, life preserver
Prices do not include – State Park fees of $4.00 per kayak and $1.00 entrance fees. Please arrive 30 minutes early to pay these fees.
Paddle Distance
2 miles Difficulty factor is easy.
Rentals Route – takes you around Ross Allen Island.
This is an absolutely beautiful easy beginner friendly paddle. About 2 miles. Two hours give you plenty of time to explore and we give you a treasure hunt map, so you can find sunken boats and artifacts and all the small springs along the way. This is not the five mile full river rental.
What to Bring
Wet shoes or shoes that can get wet flip flops are fine, (no shoes of any kind to be worn in clear kayaks or on paddle boards) hat, camera and change of clothes, (incase your butt gets wet) Drinking water in a non disposable bottle.
More info Clear Kayaks – These rules are for clear kayaks only.
The maximum weight capacity for these tandem ( 2 people ) clear kayaks is 410 pounds No single person can weigh more than 225. These kayak will not float you if you exceed the weight limit. There are no refunds or rescheduling if you do not follow this manufacturer guideline. We also offer paddle boards and solo (non clear) kayaks for folks that may not meet the required weight limits.
No shoes can be worn inside the the clear kayaks due to the scratches they cause. We will have a dry bag to store your shoes while in the kayak. Your feet will get wet entering and exiting the kayak. The spring is 72 degrees year round and the water feels warm in the winter cold days. If you don't want to get your feet wet, this kayak tour may not be for you. No metal objects, bags, dry bags, or back packs. No sunblock or bug spray. You do not need bug spray. There are no bugs here on the water. If you apply sunblock before the tour, please do not us the spray. It contains chemicals that eat the plastic as well as bug spray that damages the finish and clarity of the kayaks. It can not be removed or buffed out. We have these rules in place to assure that our crystal clear kayak will stay that way for all to enjoy.
Items you may bring on the kayak. – towels, phone or camera, and bottled water, that's it. Anything else you will be asked to put back in your car.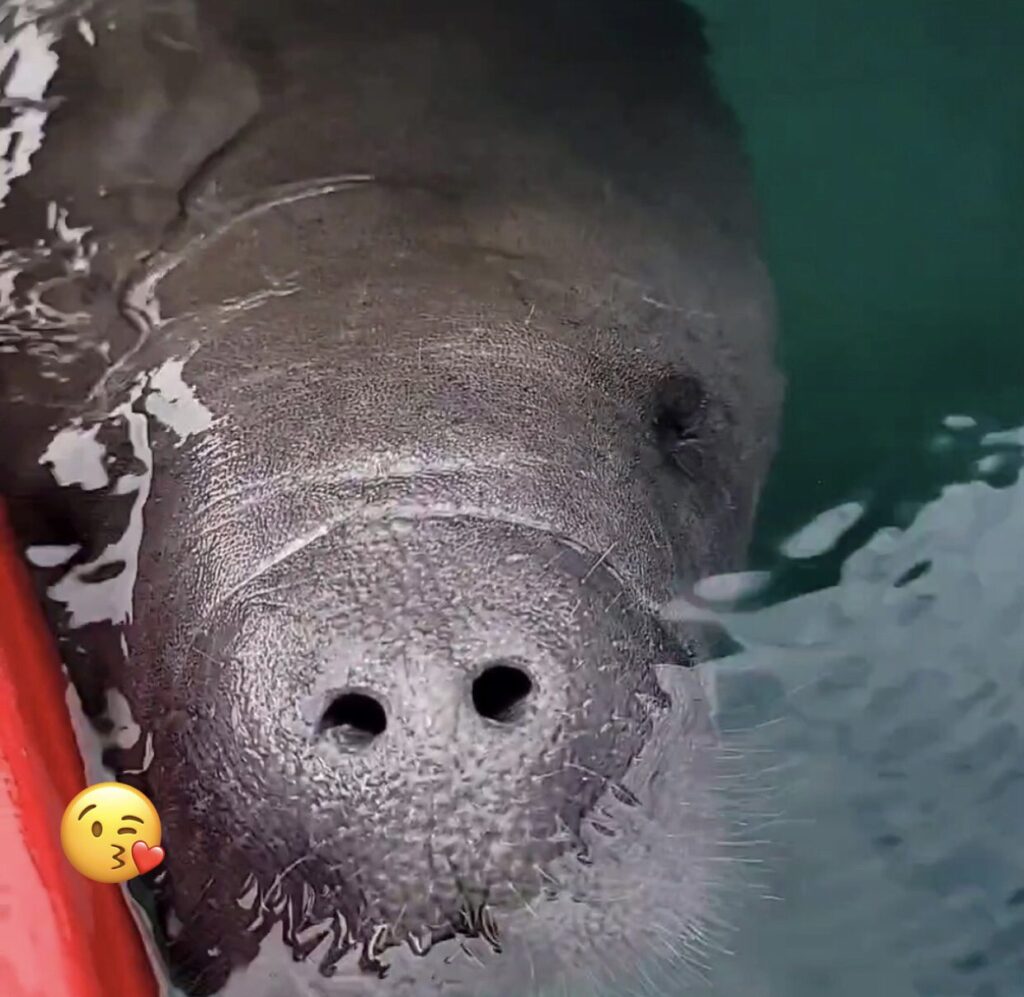 We are passionate about personal service and providing excellent equipment and information so you can rest assured that you will have the safest and best possible fun, fun, fun, that you can have on this beautiful river!
Interacting with the wildlife – There are laws, regulations, and common since ways to interact safely with the wildlife of Silver Springs. All of these will be presented to you in your lesson.
We operate by online reservations only
Reservation may be made online 24/7
You must be 18 years of age to rent kayaks/SUPs or be with someone that is.
Planning that special occasion?
We specialize in private corporate, events and special occasions, such as birthdays, graduations and more. You will receive private instruction and attention to detail. This is great for all ages. Our fleet of kayaks and paddle boards are mobile and we can come to you at your community lake or water front, or set up a paddle event anywhere in central Florida in our beautiful springs and rivers. See our special events page, or contact us for more information on prices, or for some personalized ideas of a memorable and amazing experience.